I'm going to start today's blog talking about the biggest news to hit the papers in years. Steve Jobs, Co-Founder and CEO of Apple, passed away yesterday. And for those of you who live under a rock, he is the man, the visionary, that changed the face of modern technology. It doesn't matter if you have an iPhone, Droid, or even the Windows Phone...you can thank Jobs, because his iPhone was a 'reinvention' of the telephone. I have never been a big fan of apple products, and spent many days criticizing them for the high prices on a product you can get with a lesser known brand name for much cheaper. However, I have nothing but respect for this guy and what he has been able to accomplished. In fact, I can't remember ever saying anything negative about Steve Jobs.
To Steve,
The entire world is saddened by your passing, and we all know deep in our hearts that we owe your our utmost gratitude for all that you've done to make this place a wonderful world to live in. Thank you, and may you RIP
In other news, I am happy to announce that my newest composition has a title and a premiere date!! The sonata for unaccompanied clarinet, officially titled "Perceptions of Strife" will be premiered by Carrie Ravenscraft on December 7, 2011 at 12:20 PM in the Recital Hall of the Ogle Center at Indiana University Southeast!
Without Steve Jobs, we wouldn't have damnyouautocorrect.com.....
Fox news has officially announced yesterday that Sarah Palin is not running for president. Really? They a little late? I thought this was already an official decision months ago. I mean, even if she had changed her mind - how many debates has she already missed? Would she really expect to break any ground if she decided to join at this point in the primaries?
Here's the video of her talking about why she decided to not run, following by a brief reflection on the life of Steve Jobs.


"An effective voice and role in helping to get true public servants into office." If John McCain didn't give them a heads up already, hopefully these public servants are currently blacklisting her name from having anything to do with their campaigns. Sorry if you are a Palin supporter....but the media destroyed her, so there is little she can really do at this point.
I LOVE MY NEW PHONE.
Just in case you didn't already know this. It's a DROID X2....and a really nice phone. Only difference between the X2 and a DROID 3 is that the DROID 3 has a keypad. But I never used my keypad on my other DROID, so what was the point in getting the DROID 3? (Really, its the same price as the X2 but they were out of the 3 so I didn't have an option)
True that.
I am still hearing rumors that Louisville is going to be joining the Big 12, but I've not seen any news reported that its GOING to happen. Just that we are a potential candidate. But after watching us get embarrassed by Marshall, perhaps they will give it a second thought. Oh wait....the BCS is all about $$$ which Louisville makes. So yeah, we're fine.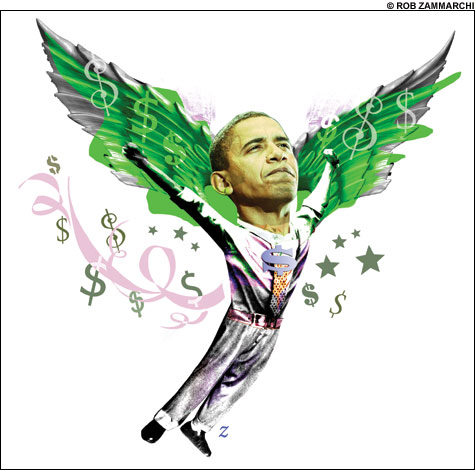 HAHAHAHAHAHAHAHAHA! I had no reason for posting that except for the fact that I goggle-imaged 'money' and that was one of the pictures that came up. And now I can't stop laughing.
So I'm happy to say that I got a 90% on a French Exam. Highest grade I've ever gotten on a French exam.....I consider that a pretty significant success. Unfortunately, it was a review exam....and learning NEW crap is always what gets me. Overall, I'm still fightin through and doing pretty well in school. I just keep telling myself GRADUATION IN 2012. GRADUATION IN 2012. And then I'm fine.....well, not really. But better.
I have some upcoming projects I will start working on soon. Aside from the clarinet piece already in construction, I will be writing a piece for saxophone, tuba, and piano as well as piece for brass quartet which will be entered into a contest. And then next year, Dr. Goldstein, IUS Orchestra director, wants me to write an orchestral piece to be performed at the Summer pops concert so that is pretty exciting.
Well that about does it for today. Check out more hilarious posts at "
World Famous Mokracy Blog
"!
In the words of Steve Jobs,
"Stay Hungry, Stay Foolish!"